* Photography of Paloma Pacheco Turnes
I created this luxury yacht as Art Director of the Marbella Design Fair for the 2020 edition.
There are many factors to consider when we talk about outdoor spaces and even more when we talk about yacht design. Sun and salt water are definitely the most challenging natural elements for the materials.
Making it very difficult to find interesting lighting and furniture pieces that reflect your personality and offer resistance against them. Therefore we use very special materials in our designs that enable us to create durable interiors on the water.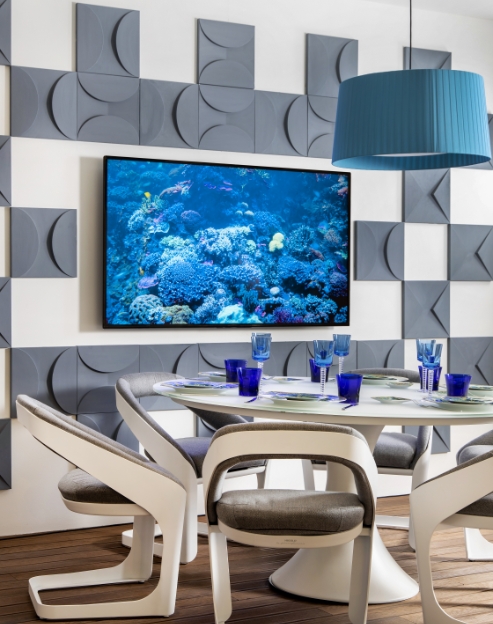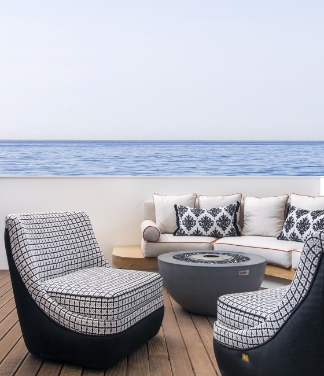 In this case all the furniture pieces have been designed by me. In the studio it is important to us to personalize, and to offer comfort and maximum luxury taking into account the given budget. The goal is to reflect the finesse of an interior on a yacht. I pay special attention to the decorative lighting and the fabrics that enable it to be exclusive and individual.
In my studio you will find the perfect solution for your home on the water