* Photography of Paloma Pacheco Turnes
I really think that in a good interior designed space it is all about the details.
At "Freedom" in this Marbella Design Fair edition, I wanted to generate sensations, being controversial and showing ideas. I wanted to create the sensation of being free when you are in a completely closed space.
The combination of a Green Area created through an amazing vertical garden with the wallpaper and decorative monkey lamps and Dew lamp, were perfect for this.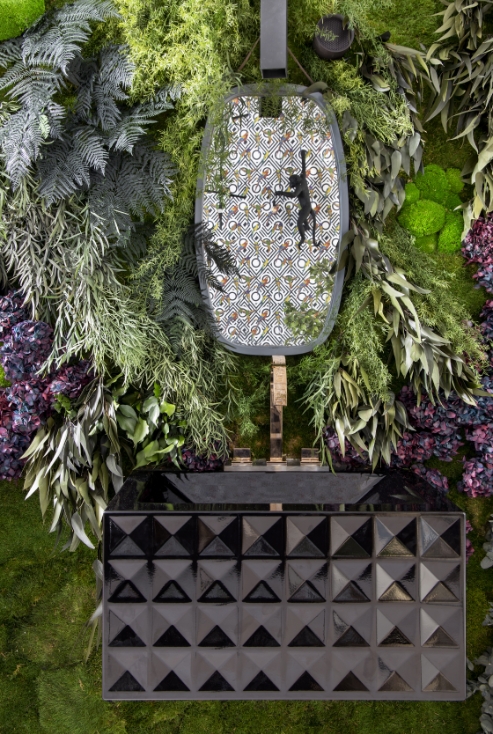 The mirrors had been framed with the flexible mouldings. In the vertical garden I integrated a sound system, I worked with the aroma and everything was controlled under the domotic system.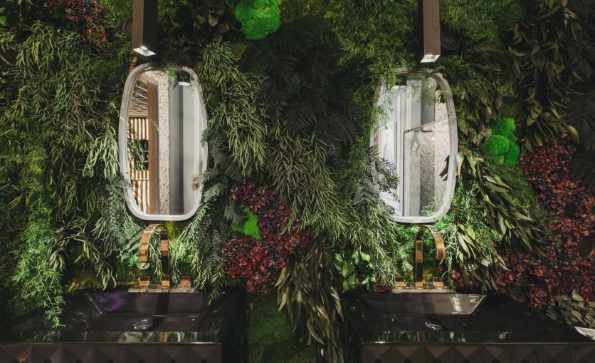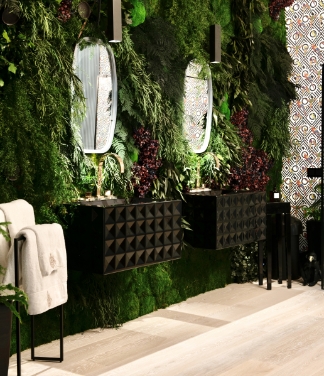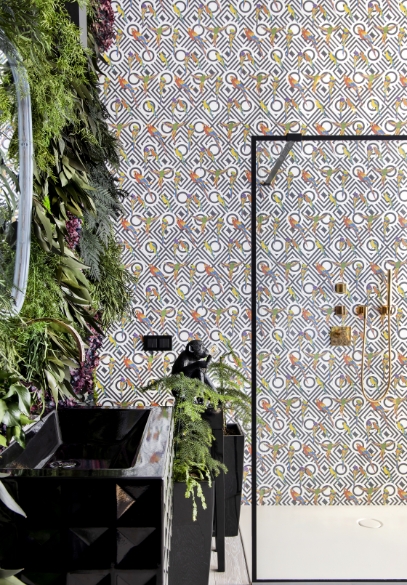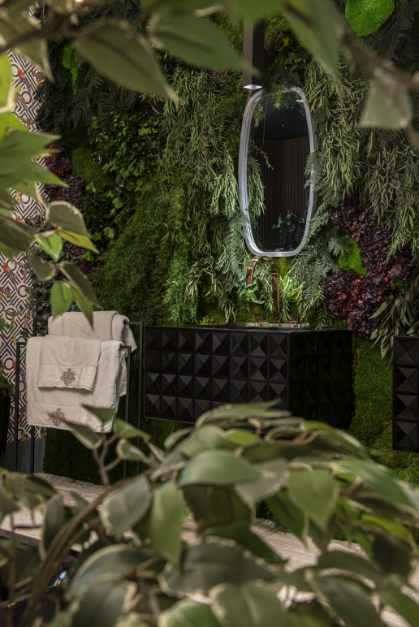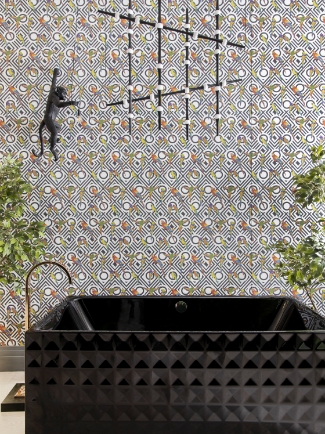 Collaboration with Greenarea. #greenprojects
"We collaborate with the interior designer Susana Urbano at Marbella Design Fair 2020. We bring a sense of freedom and freshness to the bathroom of her 'Looked In' space, through a vertical garden full of nuances. Our plant creativity was also present in two photocalls of the fair held recently. "
The current situation forces us to go further in the design of workspaces. They must be a safe meeting point and promote the productivity and well-being of employees. Discover the benefits of biophilic office design and how to achieve them.