This is my proposal for the Marbella Design Fair in 2019. A lot of people asked me: Why a tiger? The answer is: Because of its strength. This one has been designed on a wallpaper, which has been absolutely personalized for this special wall, optimizing the distribution of the space.
It also has an amazing plus, which is, that it can also be printed in a material which can be used for outdoor spaces even for extremely wet places like showers.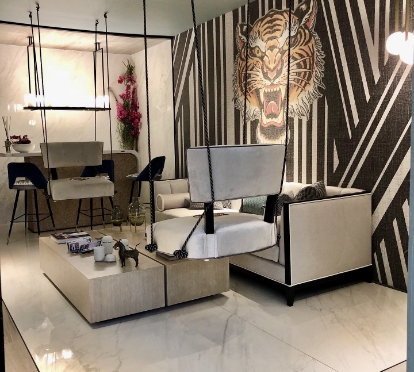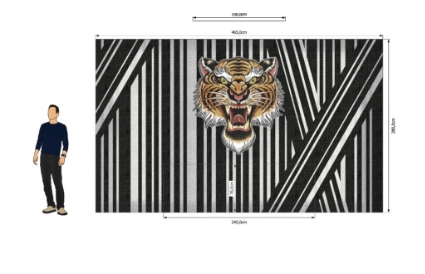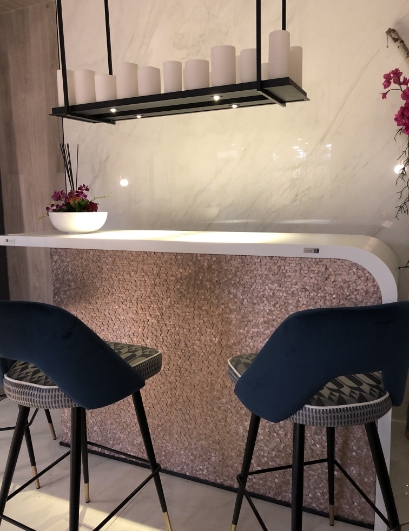 The distribution of the spaces and lighting are the most important things to think about, when you are planning a new house. It is key to optimize your natural light, to create atmosphere and to highlight those corners or pieces which are important to you. For the designers participating in Marbella Design the challenge is, that there is no natural light at all. We are given an empty box with just one door, no windows, no light coming from the ceiling. With just that, we create a wonderful space. I decided to use a mirror collage, some wonderful decorative lamps and 2 different models of spotlights plus a domotic system to control the different scenes.