This fantastic 220m2 penthaus project has stunning views of the city's skyscrapers. But the big problem is the slopes of the walls. No investor wanted to buy this house because they did not know how to decorate the spaces.
My client wanted to give it a contemporary, interesting and warm touch. I proposed using one of my favorite color combinations. Down Pipe, Manor House and Blackened from Farrow and Ball.
To add character and to add movement and texture to the rooms we used wallpapers on some walls. It seemed appropriate to highlight the beauty of the sloping ceilings, so I used a striped wallpaper in a very neutral earthy color to highlight the lines on the ceilings of the children's bedrooms.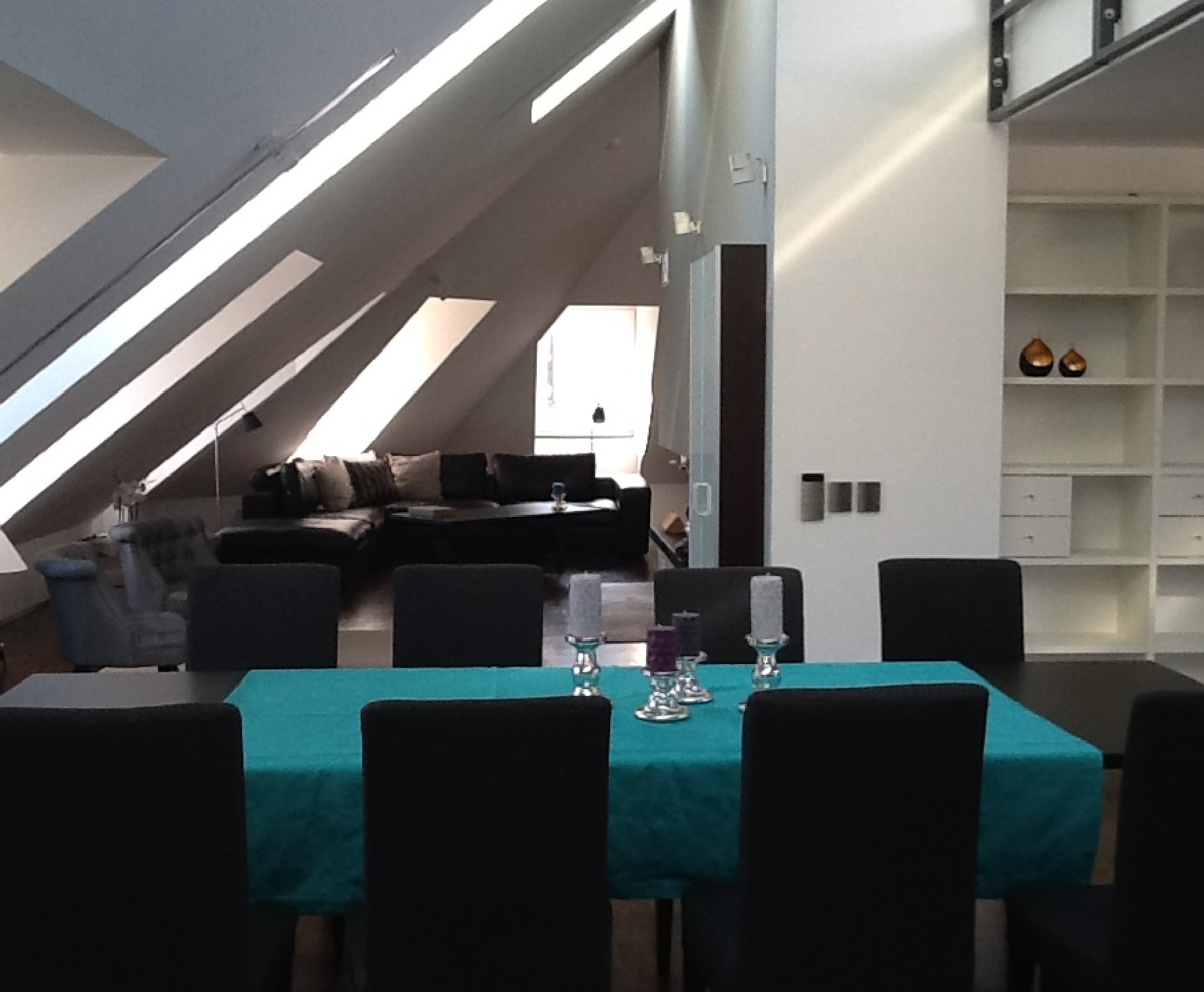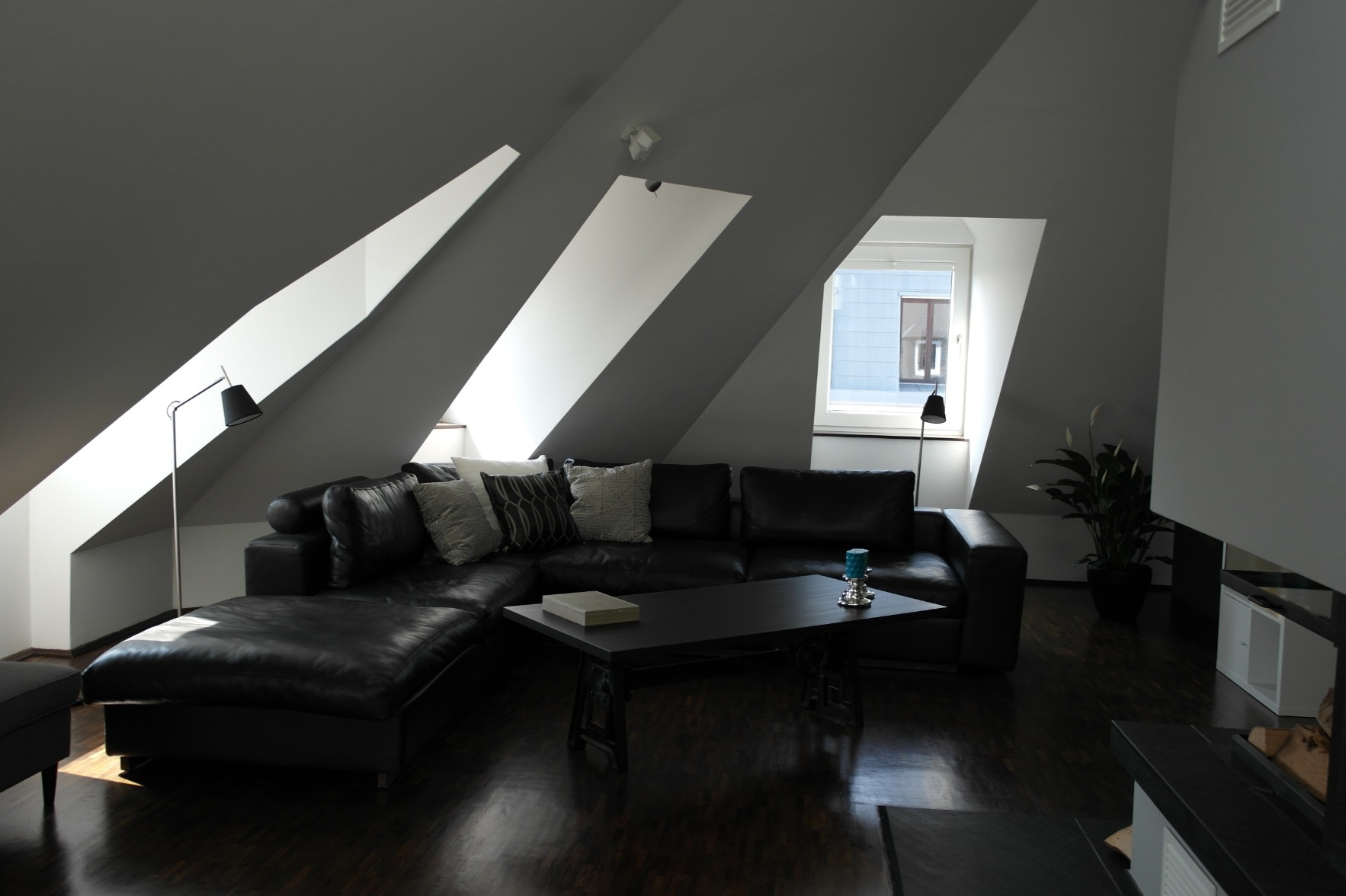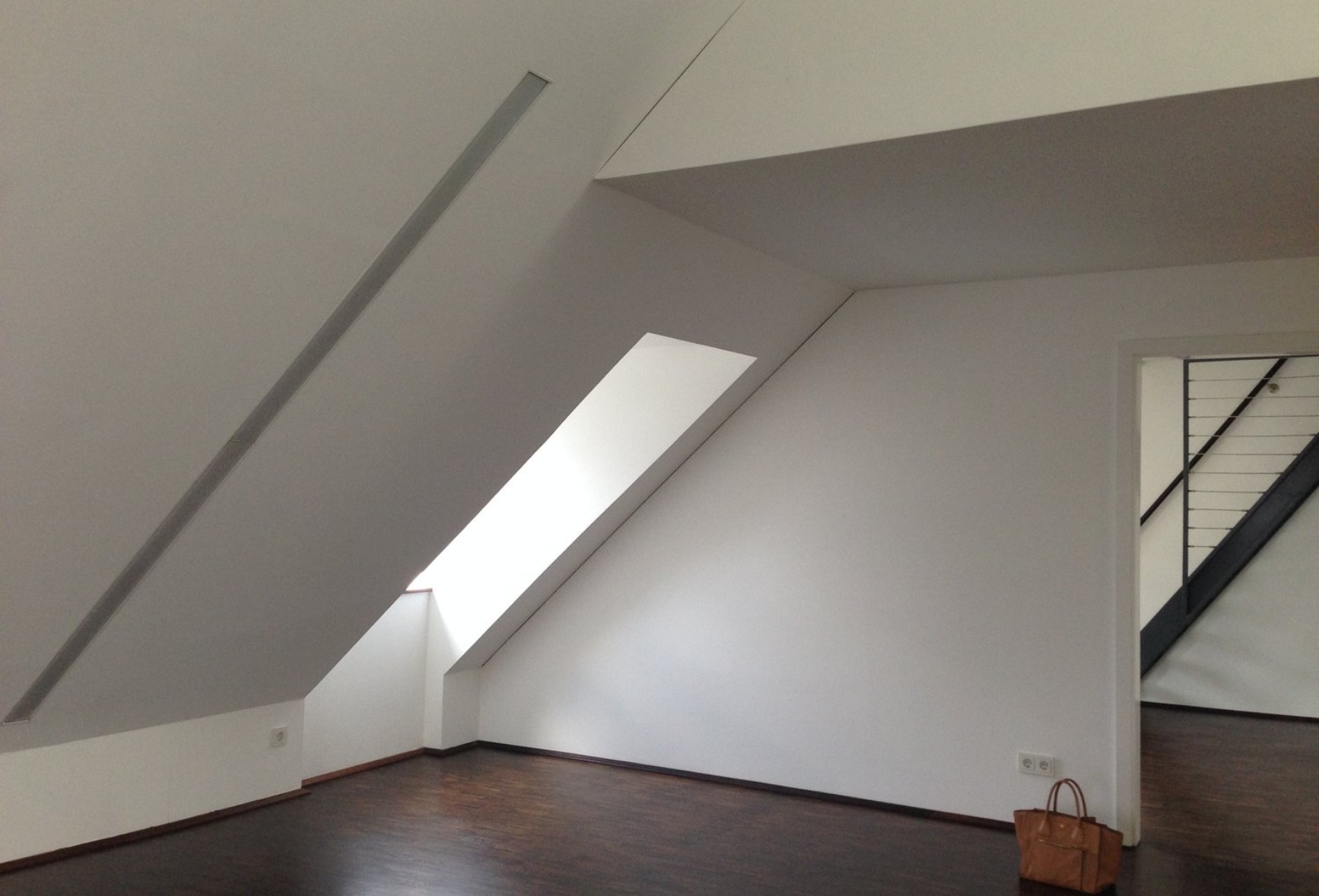 The choice of furniture pieces was decisive.We decided to create a spacious living room to be able to be comfortably with family, receive friends and enjoy the fire in the fireplace. For this we chose a black corner sofa, with a coffee table that adds a casual touch to the space.
Family life is the center of the project, that's why I designed a fantastic, very neutral black and white kitchen by Bulthaup with a wide block in the center with all Gaggenau appliances that invites you to enjoy hours together, as well as a very spacious space that offers enough space to receive friends.